Information on Clare
€1000 p/w
Bedrooms 4
Sleeps 8
4 bedrooms, 3 bathrooms, one en-suite and two separate, with shower. sleeps 8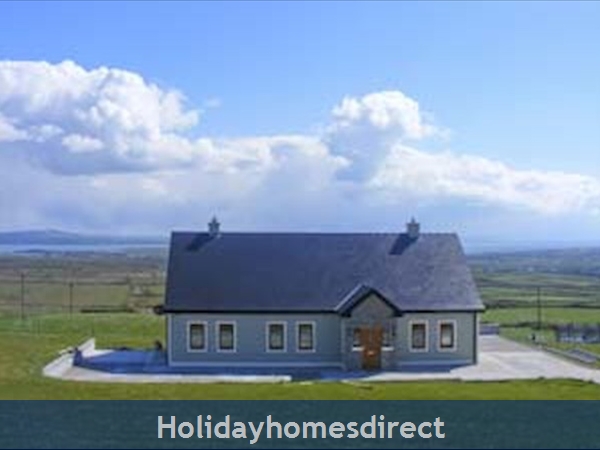 €350 p/w
Bedrooms 3
Sleeps 8
Amazing sea views! New house set on highest point on Loop Head peninsula. Views overlooking the River Shannon, Kerry, Limerick and even the Aran Islands! Short drive to the lighthouse which is now open to the public . Beautiful cliff walks and award winning restaurants within minutes drive from property. Several beaches within easy access and the holiday resort of Kilkee is 10 mins drive.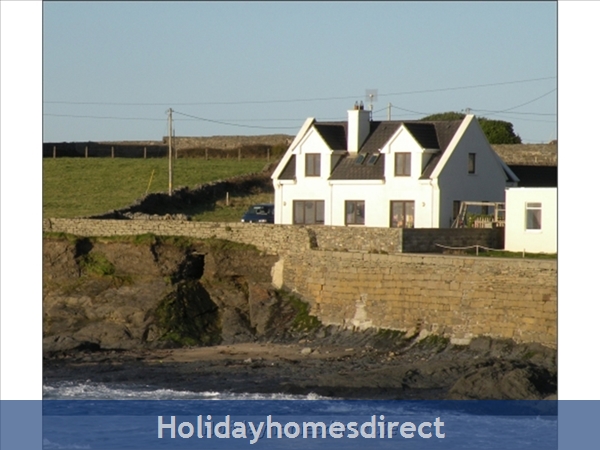 €450 to €825 p/w
Bedrooms 4
Sleeps 8
Located in Spanish Point in County Clare, on the edge of the sea bounded by a sea wall, looking out on the waves breaking on a reef at the back of the house one of the best views in the West of Ireland. Family owned holiday home, very bright and cosy, in the heart of Clare and very accessible to all amenities, local beach a short walk away, only two minutes walk to Armada Hotel and a little further the Bellbridge Hotel, golf course in Spanish Poi...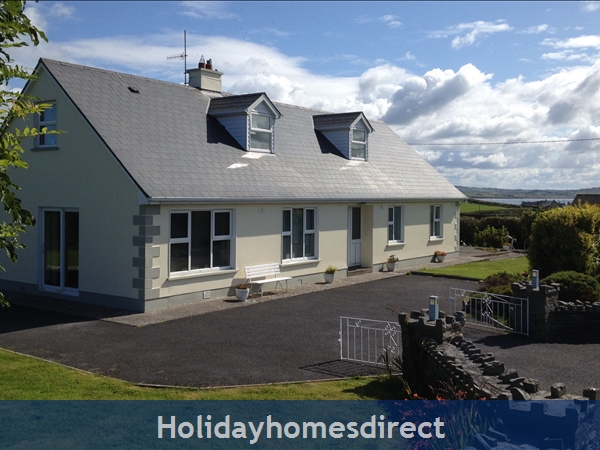 €480 to €780 p/w
Bedrooms 3
Sleeps 6
This beautiful 3 bed (one en-suite), home with WiFi is situated just 200 mtrs outside the seaside village of Liscannor on the "Wild Atlantic Way" in Clare. On its own grounds on a large site, patio, BBQ etc. It is Four Star I.T.B. approved with all mod-cons and sea views from the dining area. It is a short drive to Lahinch Beach or a 15 minute walk to the rock-pools of Clahane or Cliff Walk from Liscannor to Doolin. No Pets please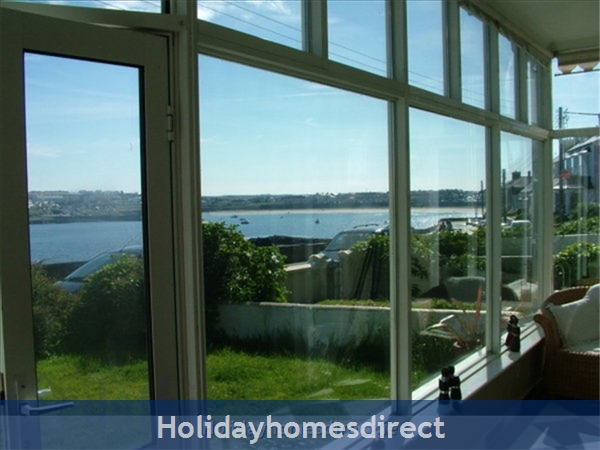 €1200 to €2000 p/w
Bedrooms 6
Sleeps 10
Luxury holiday home with panoramic views overlooking the sea, bay and beach in this lovely charming seaside village of Kilkee, Co. Clare. Whether you are looking for a luxury oasis of complete tranquility to escape to, an intimate romantic hideaway, a memorable and enjoyable reunion with friends or colleagues, an opportunity to get together and practice your Golf skills/ photography/ art or other... or whether it is an unforgettable fun-filled, a...