Villas in Albufeira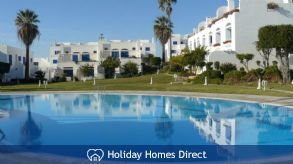 €63 to €1092 p/w
Bedrooms 3
Sleeps 6
This spacious 3-bedroom penthouse apartment has spectacular panoramic sea views, eastwards over Albufeira, Vilamoura and the Faro peninsula, and westwards over the Marina and Sao Rafael. Windmill Hill is an upmarket development occupying a prime position above Albufeira Old Town and beaches. Within landscaped gardens there is a delightful swimming pool with children's section, poolside bar/restaurant and 2 tennis courts, one of which now has 2 f...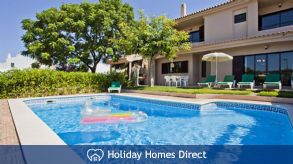 €500 to €1950 p/w
Bedrooms 3
Sleeps 6
Villa Andrea is a lovely 3 bedroom villa with private pool in a fantastic location in the residential area of Alto do Calicos. Just 15 minutes walk to the busy town of Albufeira and the golden beach at Fisherman's bay.A good selection of shops, bars and restaurants are approximately 10 minutes walk.Villa Andrea has an excellent location with easy access to beach. Good villa close to all amenities ideal for families and small groups. Car hir...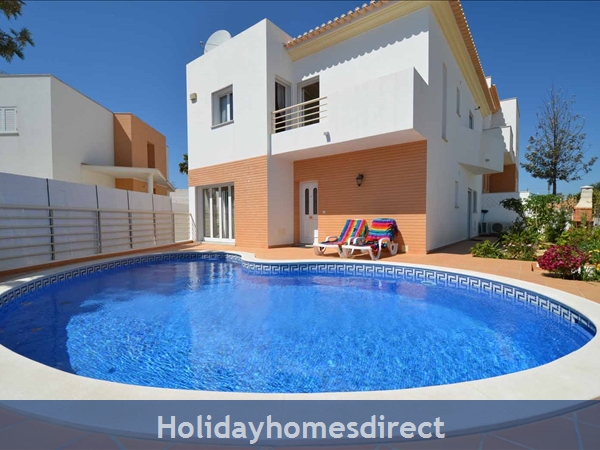 €770 to €1820 p/w
Bedrooms 3
Sleeps 8
A comfortably furnished and very well equipped villa with private pool, which will suit families looking for affordable accommodation in a great holiday location. With 3 bedrooms and 3 bathrooms this villa can comfortably accommodate up to 8 guests. Relax and soak up the sun around the pool, or enjoy drinks or a meal on your terrace.
€580 to €1868 p/w
Bedrooms 3
Sleeps 8
Casa Romantica is within easy walking distance of local bars and restaurants and the village of Guia is famous for its numerous (25+) restaurants. Guia is only a 5 minute walk from the villa or a 1 minute by car. The villa is in an ideal location for golfers and holidaymakers alike. The town of Albufeira and the new Algarve Shopping Centre are only a 5-minute drive from the villa. The beaches of Gale (Praia da Gale) and Castello are a 5 minute dr...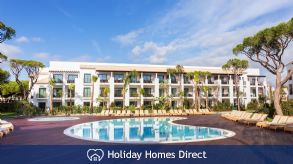 €1330 to €4150 p/w
Bedrooms 3
Sleeps 7
Pine Cliffs Resort stands proudly on a cliff-top surrounded by pine trees and overlooks miles of unspoiled beaches edging the clear, blue sea. The serene architecture creates a charming combination with intimate spaces and gardens. This luxury resort offers extensive leisure facilities including golf, tennis, 5 swimming pools and private beach access. The Pirates Club will take great care of the kids whilst the teenagers enjoy the football tou...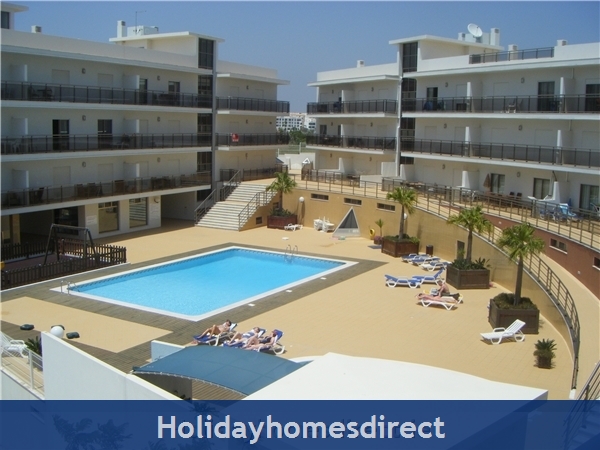 €450 to €975 p/w
Bedrooms 3
Sleeps 5
This fantastic T2 (and optional 3rd bedroom) first floor modern Albufeira apartment is situated in the superb complex of Solário de São José, a superior up-market complex with an excellent range of on-site facilities in Albufeira, complimentary WI-FI. Situated in a prime, yet quiet location in Albufeira within easy walking distance of all that Albufeira has to offer. Now with TRIP ADVISOR Reviews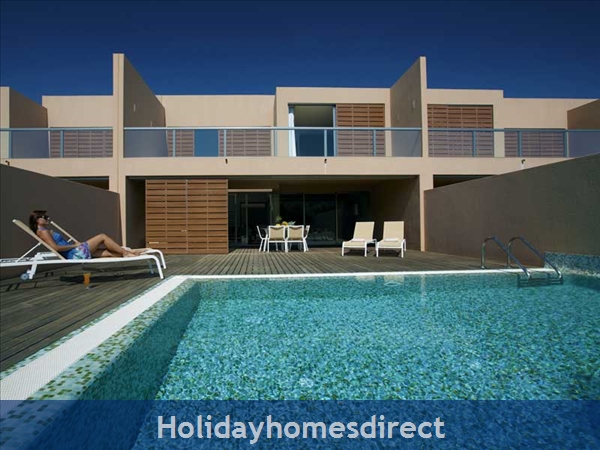 €1480 to €4100 p/w
Bedrooms 3
Sleeps 6
The moment you see the Vidamar Resort you know that you have arrived at the perfect holiday location.This 5 star resort has a mix of 2,3 and 4 bedroom villas overlooking the beautiful Salgados beach, golf course and nature reserve, Vidamar guests can experience this perfect location with onsite facilities to entertain the whole family. Swimming pools,spa,gym,entertainment programme high season,restaurants,aquatica kids world ( 3 – 11 years) ...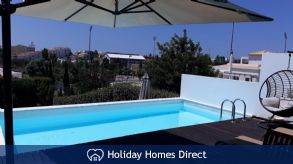 €840 to €2310 p/w
Bedrooms 3
Sleeps 6
Villa Fatima is a new modern town house located inside the Albufeira Design Villas complex in the residential area of Correeira, just 15 minutes walk to the bustling town of Albufeira the strip and he golden beach at Fisherman's bay and just a ten minute walk to a good selection of other shops, bars and restaurants. The location is superb.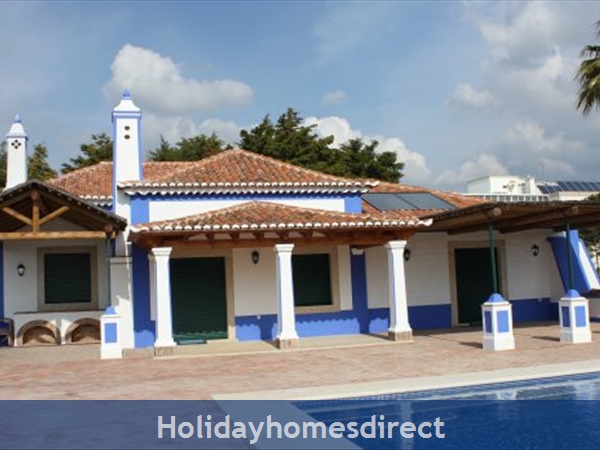 €1400 to €3420 p/w
Bedrooms 3
Sleeps 6
Villa Mirantos 2 is a luxury three-bedroom villa with private adult and children pool in Olhos De Agua on the outskirts of Albufeira. This impeccable villa enjoys views overlooking the sea and has everything you require for a perfect relaxing villa holiday.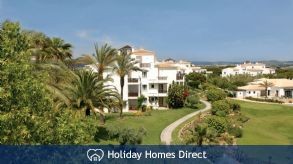 €1575 to €6750 p/w
Bedrooms 3
Sleeps 7
Pine Cliffs Suites offer 26 luxury apartments, all with individually controlled air-conditioning in each room, living room and large terrace overlooking the 1st tee and 9th hole of the Pine Cliffs Golf Course.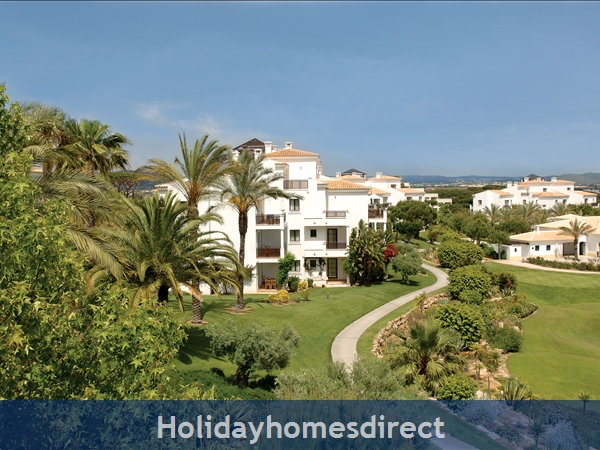 €1430 to €5800 p/w
Bedrooms 3
Sleeps 7
Pine Cliffs Golf Suites offer 54 luxury apartments split by 4 buildings, exhibiting traditional architecture complemented by cutting-edge technologies and premium materials creating a harmonious and inviting environment.