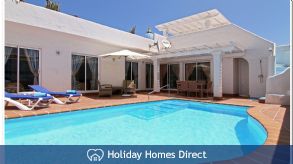 £995 to £1695 p/w
Bedrooms 3
Sleeps 6
VILLA'S LOUISE, VICTORIA AND CAROLINE ARE LUXURY 3 BEDROOMS, 4 BATHROOMS DETATCHED PROPERTIE'S WITH THEIR OWN PRIVATE HEATED SALT WATER SWIMMING POOL. OUR VILLA'S ARE THE ONLY SALT WATER POOL'S ON BAHIAZUL. THEY ARE ALSO THE ONLY POOLS WITH THERMAL COVERS TO ENSURE 28c ALL YEAR ROUND. THE VILLA IS AIR CONDITIONED THROUGHOUT AND COMES COMPLETE WITH A FULLY FITTED KITCHEN, DINING ROOM AND LOUNGE WITH TV. DVD AND iPod STATION. SKY, UK AND EUROPEAN T...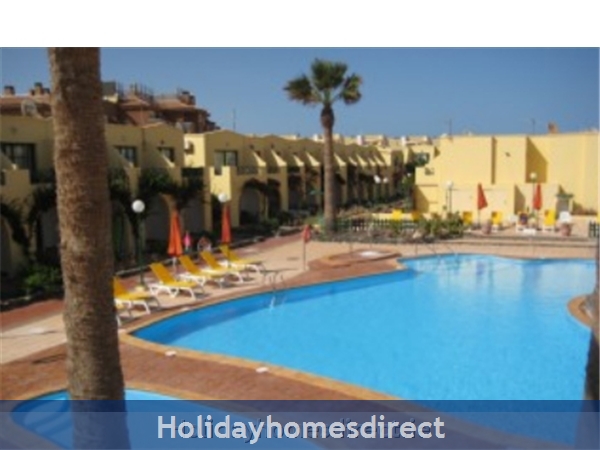 €265 to €270 p/w
Bedrooms 1
Sleeps 4
A lovely home in a peaceful area right on the coast of Caleta. Directly across from the promanade which leads to the harbour and the beautiful sandy beach just 5 minutes walk away. When you are walking along watch out for the little chipmonks. Fishing and golf are key to this area the golf course which hosted the 2004 spanish open is only a short distance away. The apartment is family owned and used and is comfortable and homely with all you cou...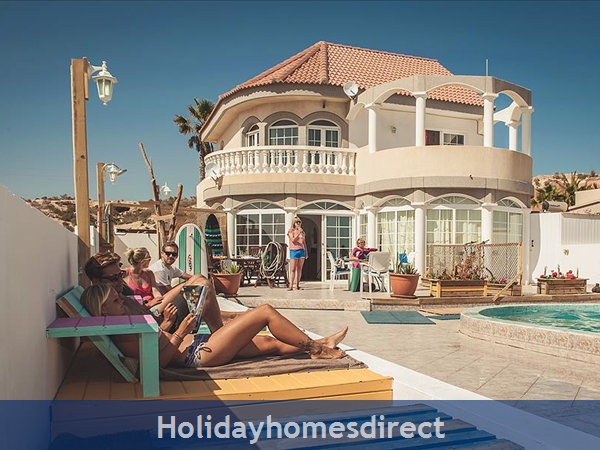 €20 p/w
Bedrooms 5
Sleeps 20
One Villa – Three Apartments. Can be rented for large groups or individually. Within Beverley Hills Villa there are 3 self-contained apartments; San Francisco, Las Vegas and Los Angeles. With a view of the swimming pool, San Francisco has 2 bedrooms, living room, bathroom & fully equipped kitchen with washing machine, large fridge freezer. Apartments Las Vegas and Los Angeles are located on the lower ground floor of the villa with a privat...
€950 to €1250 p/w
Bedrooms 3
Sleeps 6
3 bedroom detached villa in quiet location yet close to all amenities Fully airconditioned and south facing terrace and private pool SPECIAL OFFER WEEK 6TH TO 13TH SEPTEMBER €750 IF BOOKED BEFORE 10TH JULY 2018