Villas In Lanzarote
Things to Do in Lanzarote
If you need a break from Lanzarote's 99 beaches, the island has a lot to offer. From nightlife to shopping and volcanic day trips, there is something for everyone.
Timanfaya National Park
The striking volcanic landscape of Timanfaya National Park is not to be missed. Covering close to a quarter of the island, there are a number of highlights including a visit to Islote de Hilario where visitors can experience the geothermal abnormalities of this dormant volcano. Also worth doing is a coach trip along the narrow road 'Ruta de Los Volcanes' to visit the most interesting areas of the park.
Cueva De Los Verdes
Cueva De Los Verdes, a lava tube formed by volcanic eruptions three hundred years ago, is a popular spot for tourists to visit. It lies within the protected area of Monumento Natural del Malpaís de La Corona.
Nightlife
Puerto del Carmen is the best resort if you're looking for something to do after dark. Along Avenida de las Playas you'll find a number of restaurants bars and clubs that really get going after dark.
Shopping
Lanzarote, as part of the Canary Islands, has a duty-free tax system so you can stock up on alcohol and cigarettes, and even perfume. Boutique style shops, rather than international chains, make up the majority of the shopping experience on Lanzarote.
Restaurants and Dining
All of the resorts have a full range of restaurant options, so you'll be spoiled for choice. For a more traditional dining experience, spend some time inland and discover local restaurants that serve authentic Spanish and Canarian cuisine.
Where to Stay in Lanzarote
Lanzarote has three main resorts and all have a number of unique qualities which continue to attract visitors to the island year after year.
Puerto Del Carmen
Of the three resorts, Puerto del Carmen is the largest and most visited. It's easy to see why the resort is a favourite destination with beautiful beaches nearby, excellent restaurants and a vibrant nightlife.
Here you'll find a great selection of upmarket villas with pools, and family resorts that have something for everyone.
Costa Teguise
On the eastern coast of Lanzarote, you'll find the perennially desirable Costa Teguise. It is the resort closest to the airport and boasts many beautiful beaches to explore as well as the nearby Pueblo Mariner fishing village.
Playa Blanca
The island's third resort is on the south coast of the island and offers a peaceful, relaxed atmosphere for travellers looking for a quieter holiday. Popular with families, Playa Blanca has an excellent selection of restaurants and is conveniently located close to the famous Papagayo beaches.
If you're looking for a chance to relax and recharge Lanzarote is the idyllic beach getaway. The three different resorts have unique drawcards so that you can decide how busy, or quiet you'd like your stay to be. And with 99 beaches to explore, countless restaurants and bars to discover and an excellent climate year-round, Lanzarote is the perfect island holiday. Whether you're travelling with your family, a group of friends, or alone you're guaranteed to find exactly what you're looking for on the island.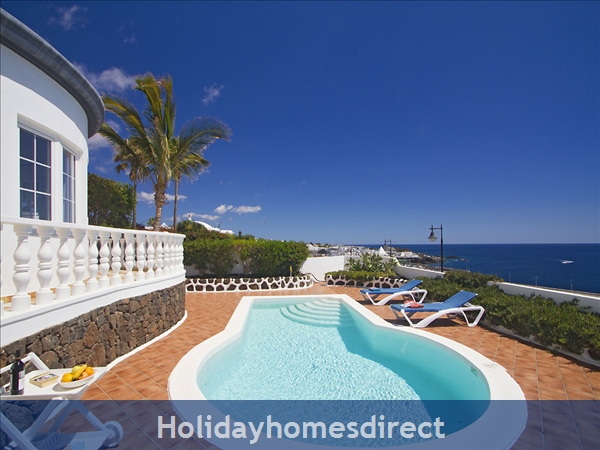 €1878 to €2322 p/w
Bedrooms 3
Sleeps 7
SAVE 10% ON A BREAK AT SUENO 4-11 APRIL 2020. Was £1885, now only £1791 for 2 people. Villa sleeps 7, extra guests only £105 each .......... Villa el Sueno (the Dream) is a luxury front-line 3 bedroom villa, set in a cliff-top location on a corner plot. Stunning panoramic sea-view in upmarket Risco Prieto, Puerto del Carmen. Close to all amenities: restaurant/ bar 240m, smkt 300m, harbour 500m and beaches from 1.2km, Ranchos Texas Lanzarote Park ...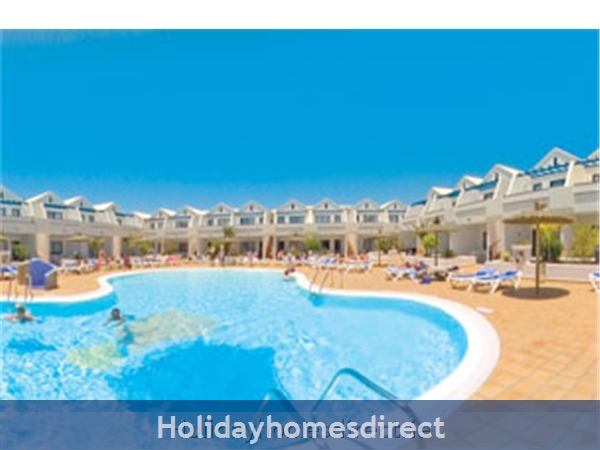 €395 to €650 p/w
Bedrooms 2
Sleeps 6
An outstanding spacious apartment to rent in the 3* Thomson Complex of Hotel Cinco Plazas. Located within 350m of the main beach in Puerto del Carmen. Very Large 2 Bed Apartment (98m2 /1100sqft) with all the amenities at your finger tips at a very affordable price. All Year Sun (Winter mid 20's); Exclusive Resort (Thomson Resort); Luxurious Apartment(98m2/1,100 sq ft); Family Friendly(Kids Club, 2 Large Pools, Water Park, Baby Pool, Games...