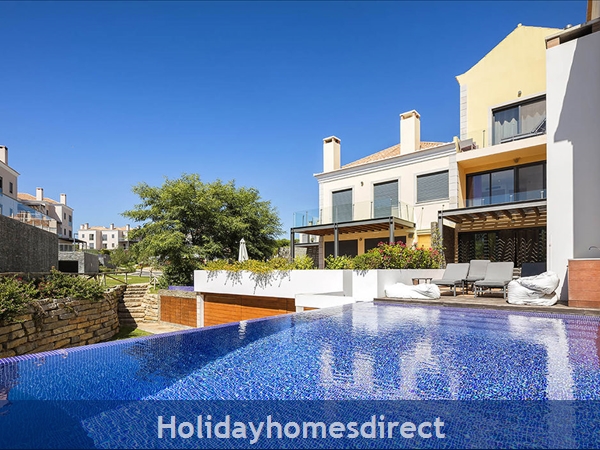 €2285 to €6400 p/w
Bedrooms 4
Sleeps 8
Apartment 683c is a modern style triplex apartment located in the prestigious resort of Vale do Lobo with its bars, restaurants and beaches. Set in a valley in one of the newest areas in Vale do Lobo, this apartment is distributed vertically through several floors/levels which can be accessed by steps. The kitchen is functional and is equipped with oven, ceramic hob, microwave, dishwasher, kettle, toaster, coffee maker. A few steps down ...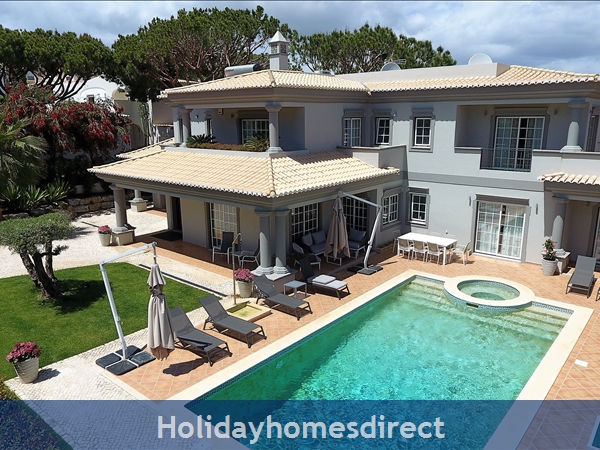 €7200 p/w
Bedrooms 4
Sleeps 8
Beautiful newly refurbished 4 bedroom villa, tastefully decorated, with pool, lawn and garden located between Quinta do Lago and Vale do Lobo in Quinta das Salinas at less than 5 minutes walking distance from Ancão beach (large sandy beach with famous "Dos Passos" restaurant).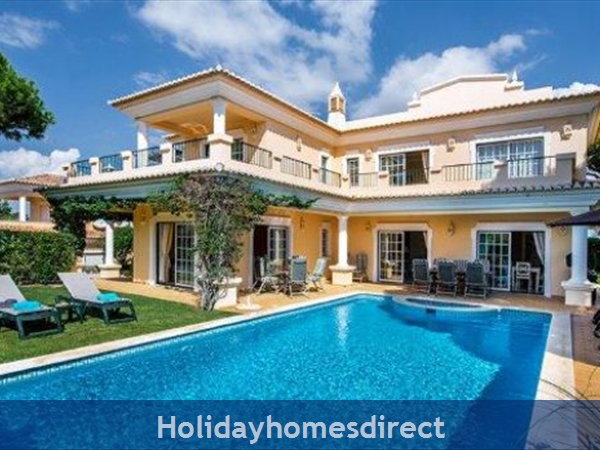 €4400 to €6100 p/w
Bedrooms 4
Sleeps 10
This elegant villa has 4 bedrooms and is located close to the 15th fairway of the Royal Golf course and about 12 minutes walking distance to the Praça and beach. This villa is spacious and incorporates every convenience and luxury, such as heated pool, air conditioned, Sky TV, gas bbq and wireless internet. From the roof terrace there is fantastic view over the Atlantic Ocean, Ria Formosa and the surroundings of Vale do Lobo. Sleeps 10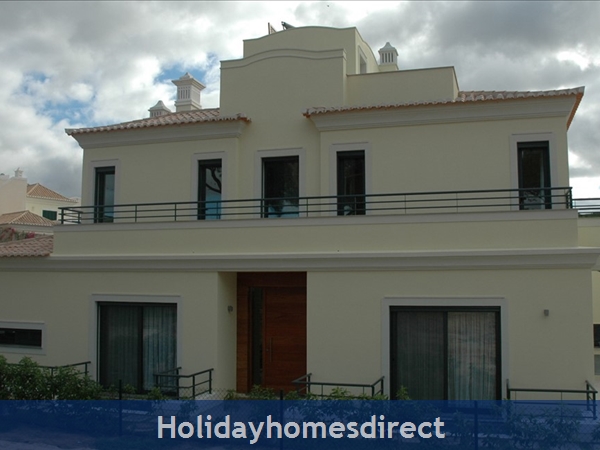 €2500 to €5625 p/w
Bedrooms 4
Sleeps 9
Luxurious four bedroom villa with private heated pool Overlooking and adjoining the 8th fairway of the Vale do Lobo Ocean Golf Course.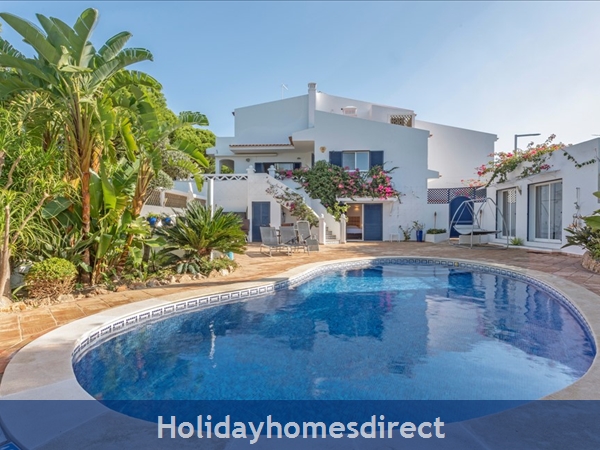 €1800 to €4140 p/w
Bedrooms 4
Sleeps 8
A unique and very spacious 4 bedroom townhouse/villa with large private pool, large terrace areas and superb views across Vale Do Lobo and the sea.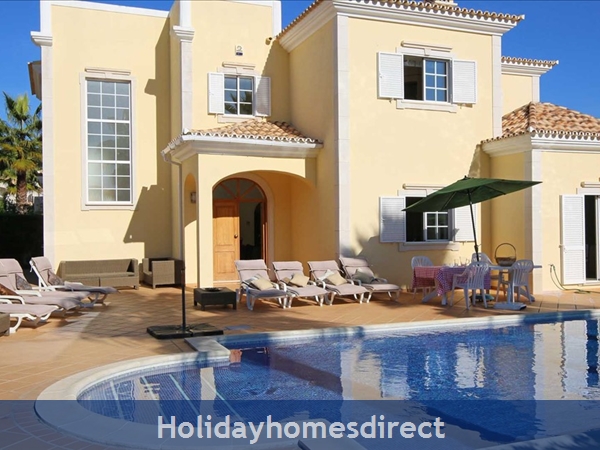 €1800 to €4740 p/w
Bedrooms 4
Sleeps 8
A beautiful 4 bedroom villa with a heatable pool located at the prestigious and sought after resort of Varandas Do Lago. Heated pool and table tennis table