Villas in Donegal
Experience Ireland's most unparalleled scenery in your very own Donegal property situated on the region's picturesque coastline. Just outside your window lies a rugged landscape dotted by windswept peninsulas, arduous cliffs, and 12 blue flag beaches. Having preserved the authentic Gaelic culture and a unique devotion to fresh local fare, Donegal will mesmerize your mind and satiate your hunger.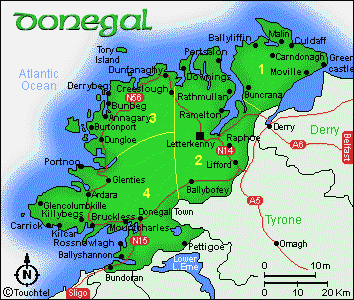 Sorry, but we could not find any property to match your search results.
Please try again, and try to make your search less specific.